The Other Reindeer Carolers
(805) 225-3252
The Other Reindeer is the business name of Keene Music Services, LLC.
We provide singers and choirs year-round for events of all kinds.
Costumed Christmas carolers are available in the following locations:
• Los Angeles County
• Ventura County
• Orange County
• New York City
• Denver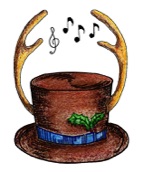 Request a no-obligation quote!